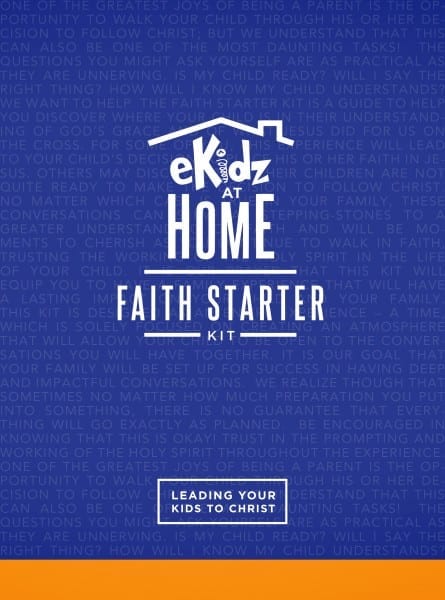 One of the greatest joys of being a parent is the opportunity to walk your child through his or her decision to follow Christ; but we understand that this can also be one of the most daunting tasks! The questions that you might ask yourself are as practical as they are unnerving.  Is my child ready? Will I say the right thing? How will I know my child understands?
We want to help.  The Faith Starter Kit is a guide to help you discover where your child is in their understanding of God's grace and of what Jesus did for us on the cross.  For some of you this experience will lead to your child's decision to place his or her faith in Jesus.  Others may discover that their children are not quite ready to make the decision to follow Christ.
No matter which case is true in your family, these conversations can serve as stepping-stones to a greater understanding of faith and will be moments to cherish as you continue to walk in faith, trusting the working of the Holy Spirit in the life of your child.  It is our prayer that this kit will equip you to have a family experience that will have a lasting impact on your child and your family.
Ask for your copy of the Faith Starter Kit when you pickup your child from Motion