Monthly Focus: What tells you which way to go? (The Bible tells me which way to go.)
Bible Story: Love One Another ● John 13:34-35
Main Point: The Bible tells me to look for ways to help others.
Memory Verse: "Go and make disciples of all nations.' Matthew 28:19, NIV
Have you ever used a compass to show you which way to go? They're great for helping you on a hike, but not as great when we're trying to figure out which way to go in life. We need the Bible for that. The Bible tells us which way to go.
In this week's lesson, Jesus teaches us to love one another.
The Bible shows me the way. Whenever we don't know which way to go, we can look to the Bible to show us the way.
The Bible tells me to look for ways to help others.  Helping others is a concrete way to show love, and we can always find ways to help each other.
JUNE MEMORY VERSE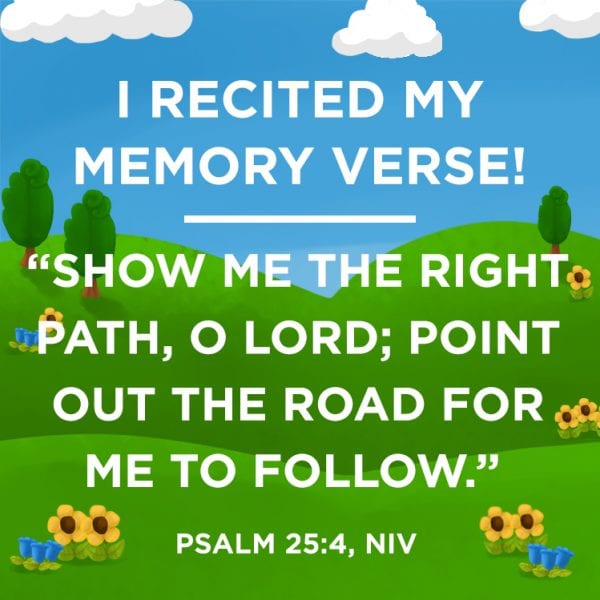 This month our Bible verse tells us God shows us the right way to live. We can learn about His way to live by reading the Bible.
Children can recite the verse every week in June to earn a special memory verse card. When your child receives a memory verse card, celebrate with them on learning their verse and put the card on their Quest poster.
"Show me the right path, (circle hands around eyes)
O Lord; (point up with pointer fingers)
point out the road (point down with pointer fingers)
for me to follow." (march in place)
Psalm 25:4, NLT  (open hands like a book)
Practice this verse together and encourage your child to recite it to their eGroup Leader this week in Quest.