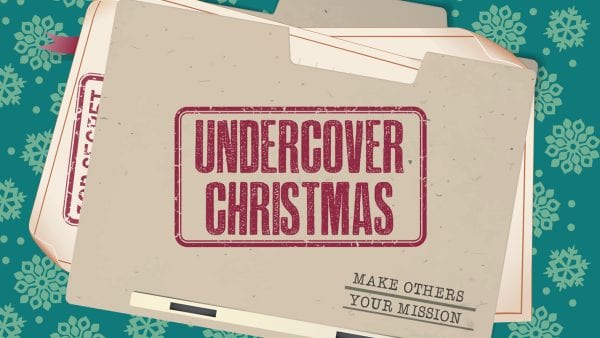 COMPASSION: Caring enough to do something about someone else's need.
Series Memory Verse:"God so loved the world that he gave his one and only Son. Anyone who believes in him will not die but will have eternal life." John 3:16, (NIV)
Main Point: God gave us the greatest gift.
Bible Story: Jesus is Born| Luke 2:1-7
God's compassion for the people He created led to the greatest act of love the world has ever seen. God sent His only Son to make us right with Him. We reflect that compassion when we care about others and show them how much God loves them. That's the mission God has for each of us!
In week three, we head to Luke 2:1-7, to take a look at the familiar moment when Jesus was born. Even though Jesus was born where the animals stayed, God took care of all the details. The Savior of the World was born, and God's compassion for us was on full display.
UnderCoverChristmas_December_Episode3.mp4 from Elevation Church eKidz on Vimeo.
God gave us the greatest gift. God had been planning a rescue since the very beginning. Jesus was God's greatest gift to make it possible for all people to be with God forever.
As you're driving this week, ask your kids how they've shown compassion and served others.
Download this week's Parent Cue card HERE.