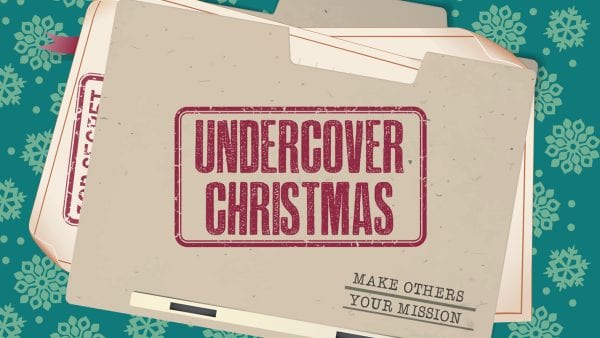 COMPASSION: Caring enough to do something about someone else's need.
Series Memory Verse:"God so loved the world that he gave his one and only Son. Anyone who believes in him will not die but will have eternal life." John 3:16, (NIV)
Main Point: Share the good news about Jesus.
Bible Story: Shepherds Visit Jesus | Luke 2:8-20
God's compassion for the people He created led to the greatest act of love the world has ever seen. God sent His only Son to make us right with Him. We reflect that compassion when we care about others and show them how much God loves them. That's the mission God has for each of us!
As we head into Christmas week, we're taking a look at Luke 2:8-20 to discover shepherds minding their own business and watching sheep in a field. Angels surprised them and announced that the Savior of the world was born. The shepherds were so excited they ran to meet Jesus and spent the rest of the night spreading the good news that Jesus was born.
UnderCoverChristmas_December_Episode4.mp4 from Elevation Church eKidz on Vimeo.
Share the good news about Jesus. We want kids to start thinking about how they can share the good news about Jesus. From the words they say to the life they live, they can point people to Jesus and show God's love to others.
At dinner, brainstorm people you know who have a need this Christmas season. Then, come up with ways that you can meet them!
Download this week's Parent Cue card HERE .