LOVE: Choosing to treat others the way you want to be treated.
MAIN POINT: Comfort others who are hurting.
BIBLE STORY: Jesus Calms the Storm | Mark 4:35-41
MEMORY VERSE: "This is love: not that we loved God, but that he loved us and sent his Son as an atoning sacrifice for our sins." 1 John 4:10 (NIV)
God is love. As we read through the Bible, we see an epic love story unfold that reaches a dramatic and unmatchable climax when God sends His own Son to die for our sins to ensure we can spend eternity with Him. That ultimate act of perfect love changes everything. And when we choose to treat others the way we want to be treated, we show them a glimpse into this perfect love God has for each and every one of us.
This week we learned what it means to love by giving to others.
In Mark 6:30-44 we see how Jesus' care for others turned into one of His most amazing miracles. Jesus reached a point in His ministry when He was extremely popular. Everyone wanted to hear what He had to say about the kingdom of God. On one occasion, thousands of people showed up to hear Him speak. As it became later in the day, Jesus could have sent them all home to grab some dinner, instead He made the unthinkable happen. He turned five loaves of bread and two fish into a meal for more than 5,000 people.
We show love when we give to others who are in need. As we start to see others the way God sees them, we will become more aware of their needs. We have opportunities everyday to help others and meet their needs. This can be as simple as lending a pencil to a friend or offering to share part of our lunch. It's amazing how when we start to show love to others when we
become aware of the needs around us.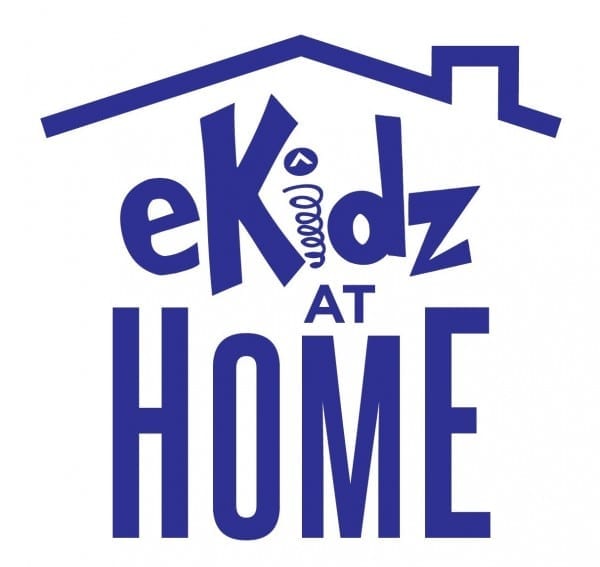 Family activities to review the lesson lesson with your kid this week:
At dinner, ASK

: Take some time to talk about what it means to follow Jesus and love like He loved.

At bedtime, read Mark 6:30-44. Share with each other two or three people you know who have a need. Now brainstorm ways you can help fulfill those needs.
Dance Party: Who needs a little love? Everyone does!

 
February Bring It! Challenge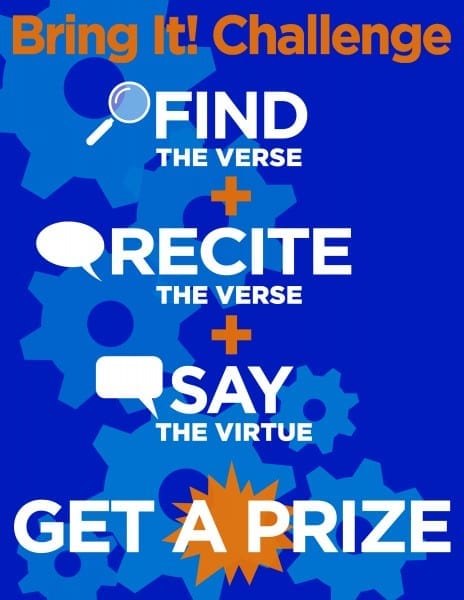 We want kids to Bring It! to church. The Bring It! Challenge encourages Motion kids to bring themselves, their Bible, and scripture they've learned to Motion. Not only can kids be rewarded for bringing it, but the Bring It! Challenge is a fun way to grow and learn more about God and how He wants us to live.
During Behind the Scenes, kids can earn fun prizes each week by:
FINDING 1 John 4:10 in their Bible.
RECITING 1 John 4:10 from memory.

SAYING the series virtue, LOVE, from memory. (Love: Choosing to treat others the way you want to be treated.)
In Psalm 119:105, we read that God's word is like a light that guides us. When we dig into God's word, we start to know how God wants us to live. The Bring It! Challenge helps kids dig into God's words and see the next steps to take on their journey through life. God's Word points the way towards a growing relationship with Jesus.