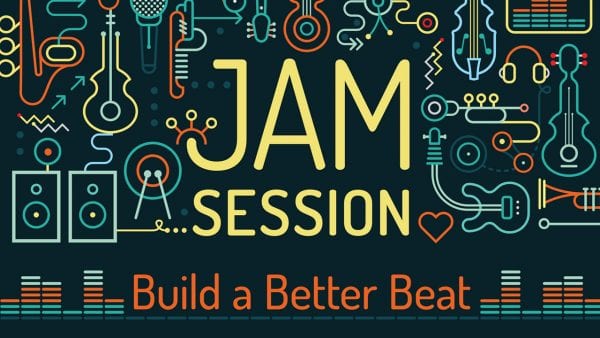 COOPERATION: Working together to do more than you can do alone.
Series Memory Verse:"Two are better than one, because they have a good return for their labor." Ecclesiastes 4:9, (NIV)
Main Point: Work together to help someone succeed. 
Bible Story: Joshua Wins the Battle Over the Amalekites | Exodus 17:8-13
Cooperation is a spiritual concept that originates with God. God created us to work together in community. Throughout the Bible, we see how God brought people together to accomplish something big for Him. When we work together, we reflect what Jesus envisioned for His followers. Our love for one another can point people to Him.
In Exodus 17:8-13, Joshua was leading the Israelites in a fierce battle against the Amalekites. When Moses held up his staff, the Israelites were able to win the battle. When Moses got tired, Aaron and Hur came to the rescue and helped hold up his arms. The Israelites won the battle because of how they all cooperated together.
JamSession_November_Episode2 from Elevation Church eKidz on Vimeo.
Work together to help someone succeed. Just like Hur and Aaron, it's important for a child to realize that working together isn't just about doing something for yourself. You can work with other people to help them win at life too.
At dinner tonight, ask, "What is something HUGE you'd love to do for someone else? How can you get others to help you?"
Download this week's Parent Cue card HERE.