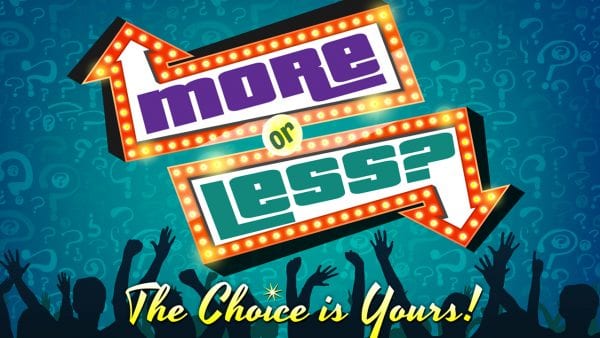 CONTENTMENT: Deciding to be okay with what you have.
Series Memory Verse: "Then he said to them, 'Watch out! Be on your guard against all kinds of  greed; life does not consist in an abundance of possessions." Luke 12:15 (NIV)
Main Point: God can help you be okay no matter what.
Bible Story: Be Content | Philippians 4:11b-13
Everything we have comes from God. He is faithful to provide what we need. And even more than things we can own, God also provides what we need to face whatever happens in our lives. God has proven time and again, that we can trust Him no matter what. So we could choose to complain or become jealous of what others have, or we can choose to respond with contentment, knowing God has a plan for our lives.
In Philippians 4:11b-13, Paul wrote to the church at Philippi to help them understand more about what it means to follow Jesus. Paul shared how they can be content and even have joy regardless of their situation in life, which is something he had to learn from experience. We can all learn from his example and be content, even when we're in a difficult situation.
MoreOrLess_October_Episode1 from Elevation Church eKidz on Vimeo.
God can help you be ok no matter what. We can't promise kids that when they follow Jesus that everything in their life will work out just the way they want it to. However, we can promise them that even if life isn't okay, God can help them be okay with their circumstances. We pray that no matter what kids are facing, they'll learn to trust that God will give them what they need to get through it.
At bedtime, read Philippians 4:11-13. Pray for each other, that God would help you to be happy with what you have instead of spending lots of time and energy worrying about getting more.