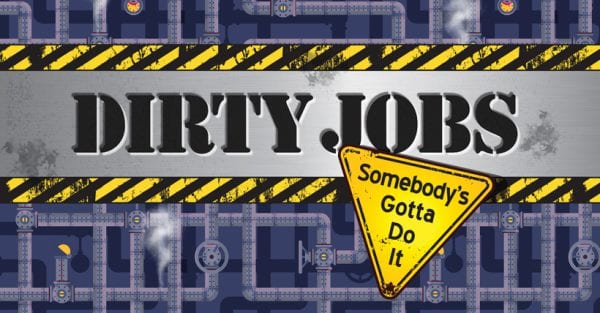 INITIATIVE: Seeing what needs to be done and doing it.
Series Memory Verse: "Whatever you do, work at it with all your heart, as working for the Lord." Colossians 3:23a (NIV)
Main Point: Don't wait for someone else to do what needs to be done.
Bible Story: Nehemiah Plans to Rebuild the Wall | Nehemiah 2:11-18
When God saw our sin, He took initiative. He sent Jesus to make things right. When we see a need and choose to do something about it, people can see the reality of God's love for them. All month long, we'll be taking a closer look at one of the best examples of someone who showed initiative even when he didn't have to.
In Nehemiah 2:11-18 we see that Nehemiah took initiative and set out to fix the wall. When no one else would step up, He went straight to King Artaxerxes and took action. And it's that initiative that inspires the entire community to get involved.
DirtyJobs_September_Episode2 from Elevation Church eKidz on Vimeo.
Don't wait for someone else to do what needs to be done. When kids see something that needs to be done, they might think that someone else will take care of it. But what would happen if our kids saw it was possible for them to be part of the job? We want kids to realize that when they see what needs to be done, God might be telling them they can be the one to do it. And if they can't do it all on their own, they can ask someone they trust for help.
At bedtime, read Nehemiah 2:11-18. Brainstorm some things you've seen that need to be done that your family could do together. Then, pray that God would help your family follow through to meet those needs.