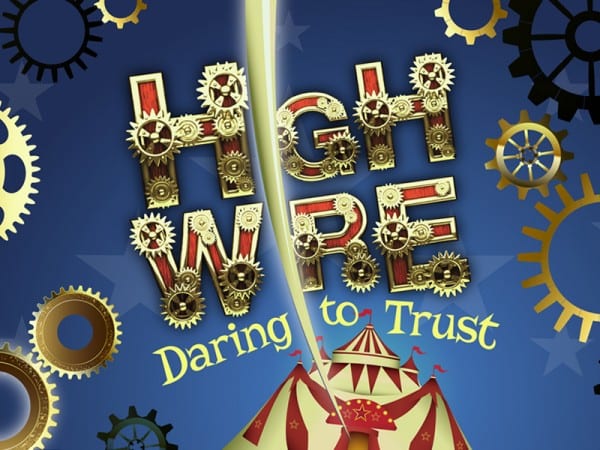 TRUST: Trust: putting your confidence in someone you can depend on.
MAIN POINT: When you think you're alone, you can trust God is with you.
BIBLE STORY: Joseph Sold by His Brothers | Genesis 37, 39:1-2
MEMORY VERSE: "Trust in the Lord with all your heart and lean not on your own understanding; in all your ways submit to him, and he will make your paths straight." Proverbs 3:5-6
Whether on the high wire at the circus or in our daily lives, trust is important. If we don't trust, we might miss the opportunity to watch God show up and do what only He can do. Putting our trust in God and the people He's put in our lives isn't always easy.
Our own understanding can have a way of getting us in trouble sometimes, especially when life doesn't turn out exactly how we'd want or expect. That's why it's important that our trust is grounded in God, His love for us, and His willingness to do whatever it took to have a relationship with us.
In Genesis 37 and 39:1-2, we discover that Joseph was his father Jacob's favorite. He gave Joseph a colorful coat, which made the rest of his brothers extremely jealous. On top of that, Joseph told his family about his dreams where they bowed down to him. Eventually, Joseph was sold into slavery and his brothers lied about it to their father. Though Joseph was alone in a far-away country, he chose to trust God.
When you think you're alone, you can trust God is with you. There may be times when we may feel like no one is with us or on our side. Although we feel that way, Someone is looking out for us.