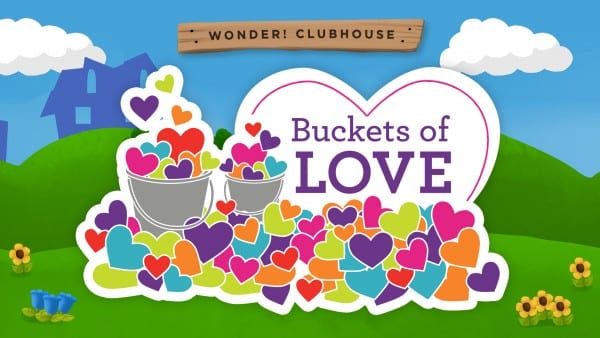 Jesus loves everyone! Since Jesus loves everyone, we should love everyone, too! Our Bible verse during Buckets of Love helps remind us to love everyone. It says:
Love each other (hug self)
as I (point up)
have loved you. (point out)
John 15:12 (open hands like a book)
Join us in helping your child learn John 15:12. Children can recite this verse each weekend to receive an additional heart for their Buckets of Love poster! Use the phone or computer memory verse backgrounds to help your family learn John 15:12.