Bible Story: Disciples Tell Others | Matthew 28:16-20
Main Point: Jesus loves everyone so we should tell them!
Memory Verse: "Love each other as I have loved you." John 15:12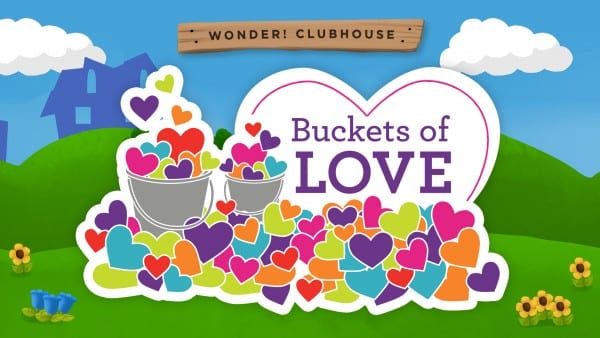 Lesson Overview
This month we've been learning about Jesus' love for us and everyone. Jesus wants us to love everyone, too. This weekend at Wonder! Clubhouse we learned, "Jesus loves everyone so we should tell them!"
Just like the disciples told their friends about Jesus, it's our job to tell everyone we know about Jesus, too!
Memory Verse – 1 John 5:4
During this series Quest children learned John 15:12. Practice this verse with your child at home so they can remember to love everyone like Jesus loves us!
Love each other (hug self)
as I (point up)
have loved you. (point out)
John 15:12 (open hands like a book)
After practicing this verse at home, ask your child to Remember, Think, and Follow to review what we learned this weekend.
1 REMEMBER: Who did the Jesus give new jobs to? (His friends, the disciples)
2 THINK: What job did Jesus give the disciples? (to go place to place telling people about Jesus)
3 FOLLOW: Who can we tell Jesus loves them? (everyone)