Bible Story: Early Church |  Acts 2:42-47
Main Point: I can love God and people with my friends!
Memory Verse: Love the Lord your God with all your heart. Love your neighbor as yourself. Matthew 22:37-39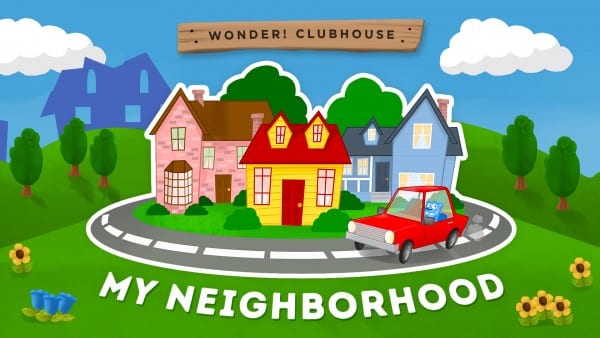 Lesson Overview
The early church wasn't about a building, but about a group of people meeting together to worship and share life with one another. We can be just like the early church by sharing, helping each other and worshiping God together with our neighbors!
We heard a story from Luis the handy man about the first church. The first church wasn't just a building, but a group of friends who loved God and loved people. They ate together, prayed together, learned about God together, and shared everything they had with each other! Just like the people in the first church, we can be good neighbors by loving God and loving people with our friends.
My Neighborhood
Each weekend children visit Quest during the month of April they can collect main point cars to add to their My Neighborhood poster. These cars will help remind them to show love to God and others. Children can collect six cars and bring their poster back to Quest to receive a special prize.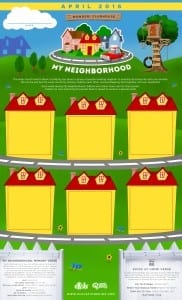 Memory Verse – Matthew 4:19
Join us in helping your child learn our memory verse, Matthew 22:37-39. Children can recite this verse every week throughout the series to earn bonus cars for their My Neighborhood poster.
Love (hug self)
the Lord your God (point up)
with all your heart. (place both hands over heart)
Love (hug self)
your neighbor (point out)
as yourself. (thumbs to chest)
Matthew 22:37-39 (open hands like a book)
Knowing this verse helps children remember that we should follow Jesus. Help your child practice this verse at home. Then ask them to Remember, Think, and Follow to review what we learned this weekend.
1 REMEMBER: The first church wasn't a building. What was it? (A group of people.)
2 THINK: What are some of the things the new church did together? (Prayed, learned about God, and shared with each other.)
3 FOLLOW: How can we follow their example? (We can show love to God and each other with our friends!)