Monthly Focus: Who is the best? (Jesus is the best!)
Bible Story: Peter the Rock | Matthew 16:17-18
Main Point: Jesus made the church to do great things.
Memory Verse: "Let us love one another, for love comes from God." 1 John 4:7a (NIV)
J-E-S-U-S! We love Jesus. He's the best!" Jesus is the BEST. He is. Thousands of years ago, Jesus died for each and every one of us. That means He died for you, too. He came back just like He said He would, AND He wants to be your friend forever. That's what we're celebrating this month.
In this week's lesson, Jesus tells Peter He will use him to build the Church and it will do great thing!
Jesus chose Peter to start the Church, and He wants the Church to work together to do great things! When the Church works together, we can help everyone know the Jesus is the best!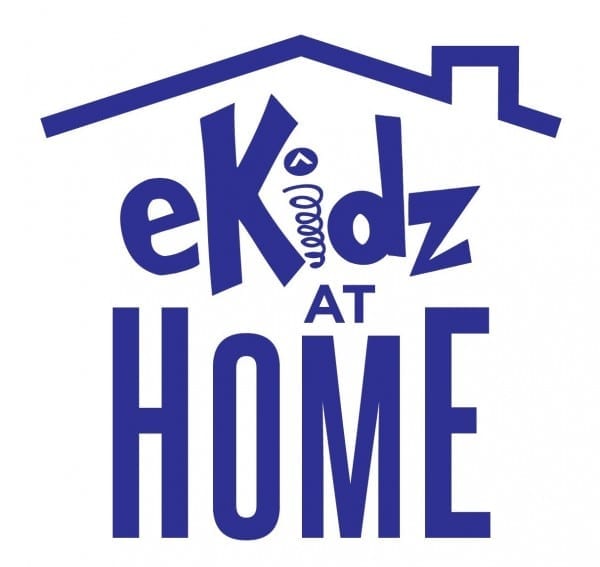 eKidz At Home Activities
Family activities to review the lesson lesson with your child this week:
At BathTime use some blocks to build a high tower. Each time a block is laid say, "Jesus is the best!"

At PlayTime use paper doll chains to show how when one person tells another person Jesus is the best, it builds the church!

During DriveTime tell your child to count the people seen using this rhyme: One, two, God loves you! It's is a fun way to remember that God loves the world.
April Memory Verse

This month our Bible verse says God loves us so much that He gave His only Son to save us! Jesus is the very best!
Children can recite the verse every week in April to earn a special memory verse card. When your child receives a memory verse card celebrate with them on learning their verse and put the card on their Quest poster.
"God (point up)
loved the world (circle hands over head)
so much (spread arms wide)
that he gave (place hands together and extend forward)
his only Son." (hold arms like rocking a baby)
John 3:16, GNB (open hands like a book)
Practice this verse together and encourage your child to recite it to their eGroup Leader this week in Quest.