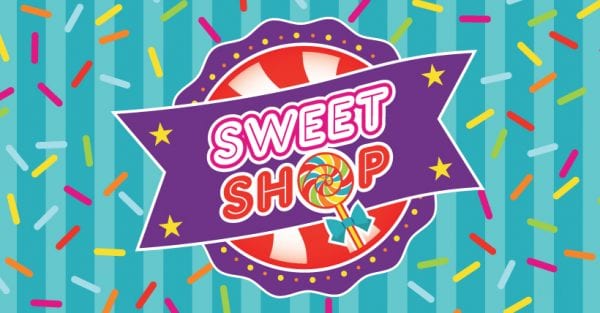 Monthly Focus: Who does Jesus love? (Jesus loves everyone.)
Bible Story: Zacchaeus  ● Luke 19:1-10
Main Point: Jesus loves us even when we do something wrong.
Memory Verse: "Love each other as I have loved you." John 15:12
Jesus loves everyone is the sweetest news we will ever share with others. Jesus showed love to all kinds of different people, and it's the same kind of love He has for you and me and everyone. Jesus loves us all, no matter what, and He will never stop loving us. So get your sweet tooth – and your heart – ready for a super sweet month filled with the good news that JESUS LOVES EVERYONE!
In this week's lesson, Jesus has dinner with Zacchaeus and forgives him for the wrong he has done.
Sweet Shop | Zacchaeus from Elevation Church eKidz on Vimeo.
Zacchaeus made bad choice after bad choice, but Jesus still wanted to be his friend. Jesus loves us even when we do something wrong. We can be unkind. We can not share our things. We can make bad choices. Even when we do all these things, Jesus still loves us.
February Memory Verse
This month our Bible verse tells us we should show love to others because Jesus has already given His great love to us!
Children can recite the verse every week in February to earn a special memory verse card. When your child receives a memory verse card celebrate with them on learning their verse and put the card on their Quest poster.
"Love each other (hug self)
as I (point up with both fingers)
have loved you." (point out)
John 15:12 (open hands like a book)
Practice this verse together and encourage your child to recite it to their eGroup Leader this week in Quest.