Monthly Focus: Who can do what God wants you to do? (I can do what God wants me to do.)
Bible Story: A Boy and His Lunch | John 6:1-13
Main Point: I can help others.
Memory Verse: "God made us to do good works." Ephesians 2:10 (NCV)
Kids Rock! This summer we're continuing to learn about people in the Bible who did amazing things while they were still kids. They rocked because they did what God told them to do, and our children can obey God and do great things, too!
In this week's lesson, Jesus uses a young boy's lunch to perform a miracle and feed over 5000 people.
God provided food for everyone from a little boy's lunch! He was so nice to share! Kids ROCK! He knew God wanted him to help others, so he did. 
God wants us to help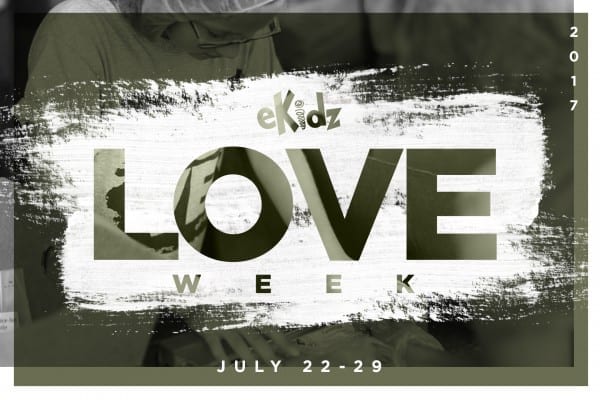 others, too, and there are so many ways we can help! This week is a great week for us to practice helping others, because it's LOVE WEEK! Love Week is a special time in our church where we focus on helping in our community.
We rock because God made us to help others and LOVE WEEK is a great time for kids to use the gifts God has given them! As a family serve at one, two, or 10 Love Week events and help your kid learn that we can do what God wants us to do by helping others. CLICK HERE to find opportunities to serve together.