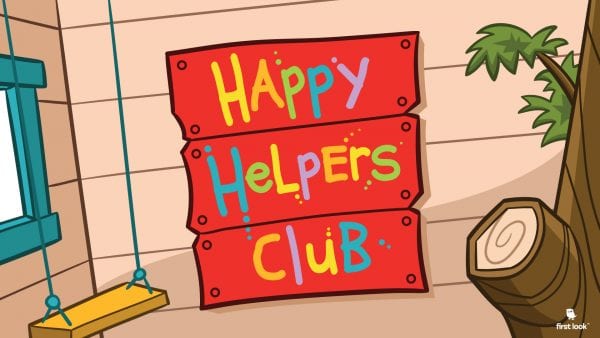 Monthly Focus: Who are you thankful for? (I am thankful for people who help me.)
Bible Story: Elijah and the Widow | 1 Kings 17:7-16
Main Point: I am thankful for people who give me food.
Memory Verse: "Always give thanks to God." Ephesians 5:20, NCV
When we stop and notice them, we'll see that we are surrounded by helpers who deserve a big thank you for all the ways they help us. They are making the world we live in a better place. When we grow up with eyes that see these helpers and a heart that is grateful, showing thankfulness becomes a happy habit. And no matter how young or grown up you are, a little thankfulness goes a long way.
In this week's lesson, Elijah was very thankful when the widow gave him the last bit of food she had.
HappyHelpersClub_November_Episode4 from Elevation Church eKidz on Vimeo.
I am thankful for people who give me food. Preschoolers are surrounded by so many Happy Helpers who give them food when they are hungry. We want them to learn to say thank you for those that supply the food that fills their tummies.
Make a family thankful picture. Get a large piece of paper, and tell each family member to draw a picture of something they are really thankful for. Write each person's name and what they drew under their picture, and then hang it in your home.
Download this week's Parent Cue card HERE.