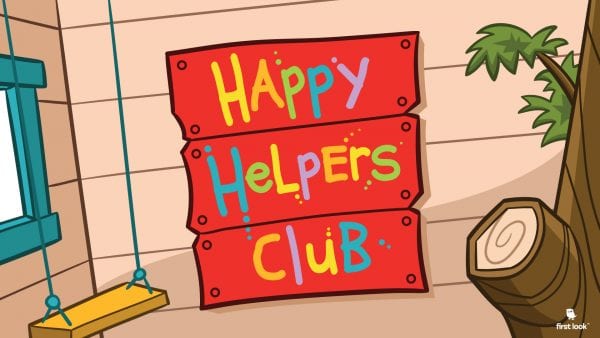 Monthly Focus: Who are you thankful for? (I am thankful for people who help me.)
Bible Story: Nehemiah Builds a Wall | Nehemiah 1-6
Main Point: I am thankful for people who help me.
Memory Verse: "Always give thanks to God." Ephesians 5:20, NCV
When we stop and notice them, we'll see that we are surrounded by helpers who deserve a big thank you for all the ways they help us. They are making the world we live in a better place. When we grow up with eyes that see these helpers and a heart that is grateful, showing thankfulness becomes a happy habit. And no matter how young or grown up you are, a little thankfulness goes a long way.
In this week's lesson, we learned from Nehemiah's story that sometimes we need help, and we should be thankful for the people who help us.
HappyHelpersClub_November_Episode2 from Elevation Church eKidz on Vimeo.
I am thankful for people who help me. Just like Nehemiah asked people to help, we can ask people to help us too. And, we should be thankful for the help they give.
Pull out some blocks and ask your child to help you build a tower. See how high you can make it before it falls down. As you build, talk about the people who help you every day and how thankful you are for them.
Download this week's Parent Cue card HERE.