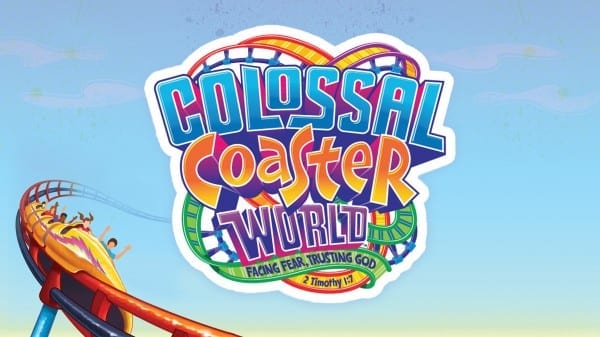 Series Memory Verse: II Timothy 1:7, "For God has not given us a spirit of fear and timidity, but of power, love, and self-discipline."
Bible Story: Saul's Conversion, Acts 9:1-18
Main Point: Dare to Change
This week we started a brand new series called Colossal Coaster World. In it, Daniel Weinburg was randomly chosen to be the star of a brand new reality TV series about roller coasters. There's just one problem – Daniel is terrified of roller coasters. He talked about how sometimes fear gets turned on, just like a switch. What we have to learn is how to change that fear into trust.
We looked at a Bible story with some serious fear and change as well. Saul was a known Christian persecutor but an event on the road to Damascus put the fear of God in him. Literally. Simultaneously, God asked Ananias to overcome his fear and serve Saul. Because both changed their fear to trust and were obedient, God's Kingdom got one of its greatest weapons ever as Saul began the journey to becoming the Apostle Paul.
This week, talk with your family about fear and where it manifests itself in your lives. Talk about how we can put our faith in God and flip the switch on fear.