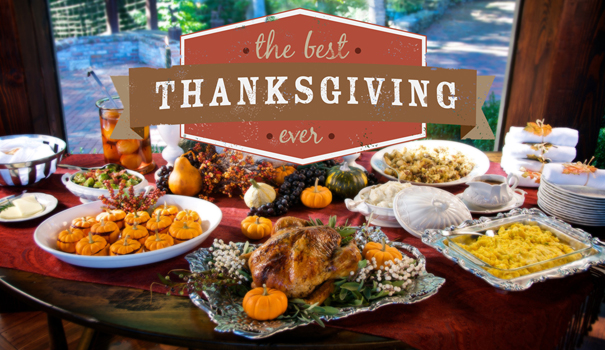 We hope that you have a wonderful Thanksgiving. Here's a few of our favorite tips to help you thrive during this holiday.
1) Don't try to make this Thanksgiving the 'best ever'. It just puts a lot of pressure on a day with so many variables. Simply enjoy the day and make some memories.
2) Set the day up for success. If you know that there are going to be some frustrations with certain family members, go ahead and start thinking through some of the likely tensions and figure out how you are going to respond (if your response involves kicking or hitting, think of something else).
3) Start the day with a thankful heart. Pray together as a family BEFORE the day gets hectic. Pray for each family member that you are going to see. Pray that you will be an encouragement to one another. By all means, let those around you know how thankful you are for them (if nothing comes to mind, start with something simple like their willingness to let you eat first, even though you and I both know that they just want to go last so they can get more for themselves)
4) If you are traveling, make some room in your schedule. You're going to have a tough time enjoying the day if you are stressed out because you are late.
We would love to hear some of your Thanksgiving day tips as well. Make a comment here or tweet us @eKidz
Thank you for allowing us to be a part of your families lives!
Frank Bealer (Family Pastor) & the eKidz staff