At Elevation Church we are passionate about reaching kids with the gospel with whatever means possible.  One of the ways we do that is by harnessing video.  Brandon Hibbard, one of our eKidz directors, has been integral in the process of creating those videos.   Here is what he has to say about being a part of the eKidz team.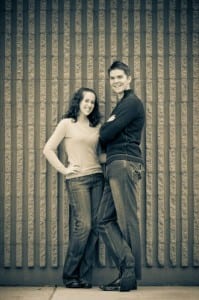 Hey parents, I'm Brandon Hibbard and I've been a children's director at Elevation since June of 2008. As a young man (married and expecting our first child in March!), I don't necessarily fit the mold of a your typical children's minister, but I count it a high honor to have the privilege and responsibility of ministering to your children every week. What I love about children's ministry is the prospect of how much more the next generation can do. God has done tremendous things through our lives, but think of what is possible if our children "stand on our shoulders" and begin where God has brought us. It's that vision of possibility that motivates me.
Each weekend I get to be at one of our Elevation campuses, interacting with your families and leading the volunteer teams who are so committed to ministering to your children. One of the things I've learned from your kids is what an incredible opportunity we have to engage them through media. Never before has media been a bigger part of our lives and this is the world your kids are growing up in. At Elevation, we're going to provide the antithesis to media-overload by providing consistent, meaningful relationships through small groups, but we're also going to harness media to engage kids in a language they understand through the creative telling of Biblical truths.
I've had the privilege of getting involved with our eKidz video production process and have seen firsthand the impact it can make in kids' lives. We've created a recurring character that the kids have really connected with. Your child might have mentioned him before – Dr. Barry Oldman. Dr. Oldman is a quirky, world-travelling archaeologist who has gone through a host of experiences and learned characteristics like honor, faith, and generosity right along with your child. It's encouraging to see how media can be utilized to teach God's Word to the next generation.
It is this experience of impacting future men and women of God that truly excites me about what God is doing and could do through Elevation and eKidz. I am honored to have the opportunity to be a part of what God is doing here!