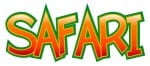 Monthly Focus: God Wants Me to be a Friend
Bible Story: Ruth and Naomi :: Ruth 1:15-18
Weekend Activity: 'A Friend Loves at All Times' coloring page
This month your child has been learning that God Wants Me to be a Friend through the story of Ruth and Naomi.  This weekend, after reading the Bible story, toddlers colored 'A Friend Loves At All Times' coloring page.. Print off a copy of the coloring page your child colored this weekend and have your child color the page to give to a friend!
Say to your child, "Making things for friends, like pictures or cookies, is one way to be a friend. Repeat after me, God wants me to be a friend!"  Mail or deliver the picture to your child's friend.
Weekend Resource: 'A Friend Loves At All Times' coloring page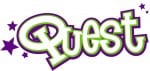 Bible Story: Luke 22:39-42, Jesus in the Garden of Gethsemane
Lesson Overview: We were back in the Action 7 World News Station again this weekend and learned some more breaking news about Jesus! Our Quest studio audience was able to learn "I will pray" from the Bible story about Jesus praying in the Garden of Gethsemane.
As we watched the news report, the studio audience learned that they can pray when they are happy, when they are eating, and when they are sad.  We also learned that we should take time each and every day to pray!
Have you and your Quest child been able to participate in the "Chicken Challenge" this month? For the five weeks leading up to Easter, all of the offering collected in Quest will be used to send baby chickens to Africa. These chickens will provide a source of nutrition and income to bless a household in need. See how you and your family can make a difference on the other side of the world through your generosity.
Continue to review the memory verse for this series with your child this week at home. Read the Bible verse to your child before bedtime, and have them repeat it after you:
"And surely I am with you always, to the very end of age." – Matthew 28:20b
Stay tuned as your child learns about the life of Jesus throughout March and April!
Weekend Resource: Chicken Challenge Week 3 Chickens #4 and #5, Chicken Challenge Week 2 Chickens #2 and #3, Chicken Challenge Week 1 Chicken #1 and Map

Monthly Virtue: Humility – Putting others before yourself.
Bible Story: Boast in the Lord :: 1 Corinthians 1:31
Lesson Overview:  This weekend in Motion we wrapped up our March Madness series by learning that if we are going to boast, we should boast only in the Lord.  We read about the church at Corinth, who boasted and bragged about themselves and how great they were.
In the letter Paul wrote to them he reminded them that everything they had came from God – they did nothing to earn it.  All of their boasting should have been about God, and all of ours should too.  He made us and everything around us, and He deserves the credit for everything that happens in our life!
Help your child spend time with God and help them complete their GodTime card four days this week.  Pray with your child that God would to remind us to boast only in Him.
WEEKEND RESOURCES:  Week 4 GodTime Card