Hi, my name is Kelly Draddy and I am the Children's Director at the Matthews campus. Prior to coming on staff at Elevation in August of 2010, I worked as a nurse and volunteered in eKidz. I'm a young woman, single, no kids, not your stereotypical children's director. But God has been working in my life to equip me for this calling.
In June of 2006, I began attending Elevation, when there were 2 worship experiences and we met in a senior center! Throughout the last 5 years, I have volunteered in a lot of different areas and have seen a lot of transition and growth.
The majority of my volunteer career was spent helping new volunteers identify their passions and find their sweet spot within Elevation, and I loved it! We believe everyone has a place in God's church. There is no greater joy than knowing you are making an eternal impact on others!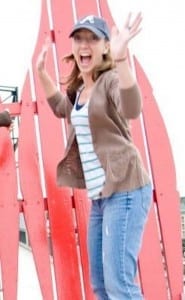 Working with volunteers, I've gotten to see time and time again how God has used volunteers to make all the difference in a kid's life. God has shown me that I'm not only good at it, but that this is a passion and a calling on my life. I want to see the next generation radically changed for Christ, and as a children's director I can see God's hand using me to make an impact.
If you've been around Elevation long enough, you've probably heard Pastor Steven say 'I'm not qualified to be here, but I am called to be here.' That rings true for me and I bet it rings true for where you are right now or where God is calling you to go. I may not be the most likely candidate for this job, but because God has called me to it, He will qualify me and provide me with everything I need to fulfill His calling.
So where are you serving? What are you pouring your time and resources into? Don't give up, don't quit serving, and don't stop investing. Your life isn't being wasted! God will use your service to His glory and will give you everything you need to fulfill His calling on your life.
If you would like to serve in eKidz, fill out the eTeam interest form here.
Kelly Draddy
eKidz Director, Matthews Campus