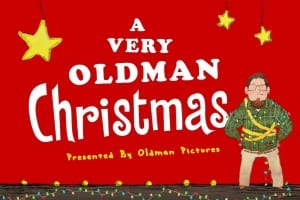 Every year, for as long as we can remember, Dr. Oldman has directed his community's annual Christmas pageant. This year, however, a groundbreaking archaeological discovery takes him away and leaves the director's role open. Will the cast be able to pull off the pageant and learn the importance of generosity (giving more than what's required)?
Check out the first episode of A Very Oldman Spielman Christmas.
Some of those actors didn't seem to be too excited about being in the Christmas play and Mr. Spielman seemed a little strange. But that little guy, Newmie, was right. Jesus' mother Mary was willing to give her all to God, not just the bare minimum. Mary gave more than what was required by giving her all.
CLICK HERE for the Motion Weekend Wrap-Up.