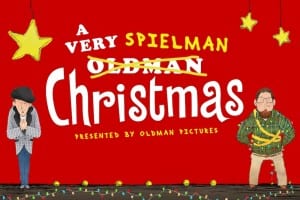 With Dr. Oldman called away for a groundbreaking archaeological discovery, it seems like Oscar Spielman has arrived just in time to help the cast get ready for the annual Christmas pageant. Is Oscar Spielman being generous with his time and wants to see the play succeed or is he secretly scheming to steal the spotlight?
It seems the actors aren't taking their roles very seriously and doing as little as possible. But Newmie is right – the Bible tells us that Joseph really went the extra mile. When he found out that Mary was pregnant, he could have left her but he didn't. He stayed right with her.
CLICK HERE for the Motion Weekend Wrap-Up.