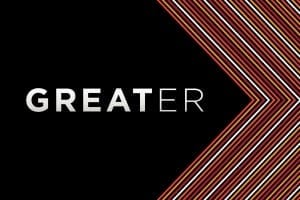 During our Greater series we have been finding out about God's greater plan for our life. We have been following Dr. Oldman, Motion's resident archaeologist and Bible scholar, as he leads his Fantasti-Group and together, they study Pastor Steven's new book Greater.
Dr. Oldman has been helping one of the guys in his group, Alex, try to figure out God's plan for his life. It seems like Alex has tried nearly everything: at first he thought he wanted to be a worship leader but that didn't work out so well considering he can't sing.
Then, he decided he wanted to be a professional video game player! But after 24 hours of non-stop gaming, he wasn't so sure that was a good idea after all.
Then, Alex decided that he couldn't go wrong with helping others, so why not become a firefighter? But he quickly realized being scared of heights and climbing tall ladders don't exactly go together. Now, he's wondering if he will ever figure out God's plan for his life. Let's find out what Dr. Oldman and Alex discovered!
God has good plans for each of us, but those plans won't always start off big. Sometimes, God's plan for us might seem small or unimportant at the beginning, but when we are obedient in the little things, God can do great things through us.
Pastor Steven had a GREATER message for Motion kids – check it out!
If your child received a GREATER backpack this past weekend in Motion, make sure to help your child fill it with school supplies and bring it to Motion this weekend. These backpacks will be given to kids who need school supplies. By starting small you have an opportunity to make a BIG impact!