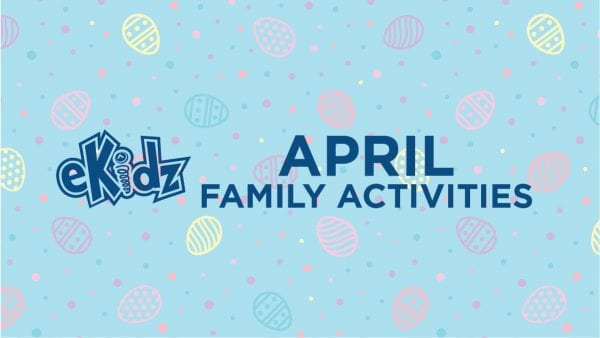 We know life looks a little different this month. Maybe you've felt unsure about how to support and engage with your kids while you're all in the house together (while also balancing your job and facilitating your kids' home learning), or maybe you're all just getting a little stir-crazy and need some fresh ideas for how to make this time as enjoyable as possible! Whatever you're facing, we hope this month's activities — like ways to celebrate Easter, audiobook and podcast recommendations, and screen-free fun for the whole family — will help you embrace this season. Click here to check out our April Family Activities!
Be sure to take a look at our other Pinterest boards for ideas and resources you can use as you talk with your kids about coronavirus, establish new rhythms for your family, and lead your kids through home learning.
eKidz Family Activities are a monthly collection of seasonally-themed crafts, recipes, and games your family can try out together. If you see one or two (or five!) that look fun for your family, click the link or scan the QR code in the document to be taken to that month's Family Activities board on our Pinterest page (or visit the Pinterest board directly), where you'll find links with detailed instructions for each activity.