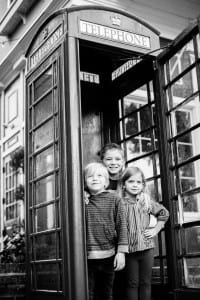 You probably have a lot of things that you want to get done this weekend and while you would love to have some 'family time' it just doesn't seem to fit. I want to encourage you to be more intentional with the time that you do have.
My 10 year old son, Micah, just made the swim team. Yes! We had no idea that would mean 4 hours at the pool for swim meets on Saturdays. My wife Jessica and I, were unsure how it was going to work but we tried something. We decided that we would make this time fun for the whole family. We packed a picnic lunch, took cards, books, and coloring activities to enjoy in the stands with our other two small children between Micah's races. It ended up being a great day for the entire family.
The way I see it, the only other option is to run around crazy in the name of giving your family everything they want and depriving them of the one thing they need most: time with you.
What can you accomplish this weekend with your kids? (Did you know that kids enjoy chores and even menial tasks when they get to do them with their parents?)
Frank Bealer
Family Pastor