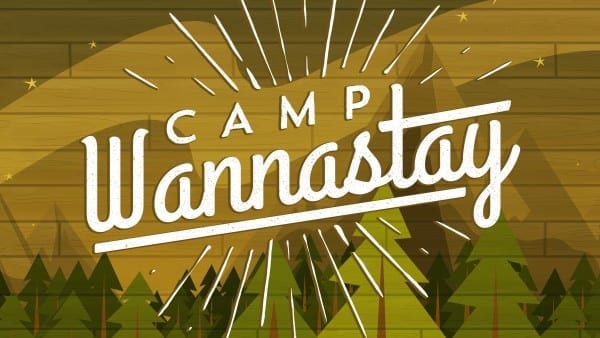 Series Memory Verse: Don't let anyone look down on you because you are young, but set an example for the believers in speech, in conduct, in love, in faith, and in purity. I Timothy 4:12 (NIV)
Main Point: I can be a leader!
Bible Story: Twelve Men, Matthew 4:18-22, 9:9, 10:1-3, John 1:43-51
We began a brand new series this week called "Camp Wannastay," where we'll be learning all about leadership – setting an example for others by what you say and what you do – from some of the greatest leaders in the Bible. This week, we learned about 12 leaders called The Disciples who followed Jesus and learned leadership from him. Jesus is the perfect example of a leader and if we want to be a leader, we need to follow Him.
With your family this week, talk about the example that Jesus set for us, things like how he always told the truth, helped people, forgave people, included others, always did the right thing, and much more. Then talk about how you can apply those principles to your own lives and how that can help you be a great leader.