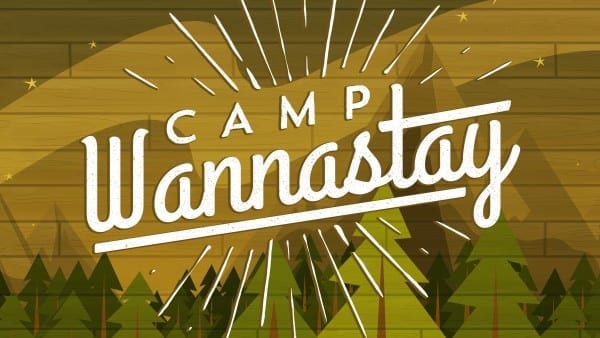 Series Memory Verse: Don't let anyone look down on you because you are young, but set an example for the believers in speech, in conduct, in love, in faith, and in purity. I Timothy 4:12 (NIV)
Main Point: I can be a leader who celebrates others!
Bible Story: David and Jonathan, I Samuel 15, 16, 18, 20, II Samuel 9
During Camp Wannastay we're learning about leadership – setting a example for others by what you say and what you do. This week, we learned that leaders celebrate others. We read about how Jonathan, who would've been the rightful heir to his father Saul's throne, celebrated with his friend David when he was anointed as the new king of Israel. It would've been easy for Jonathan to be upset and demand his rights but he was a leader, put his desires secondary, and celebrated David.
Talk with your family about opportunities you've had to celebrate others' success and how you handled them. Discuss situations where your kids may have the chance to celebrate the success of others and ask God to give you the courage to do so.