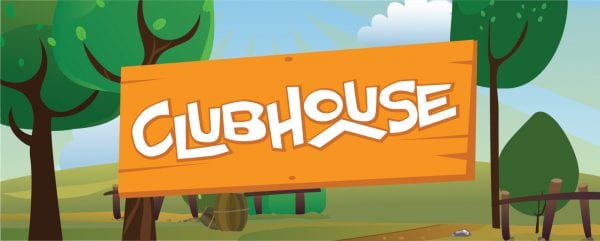 Whether you've been thinking about serving at your campus, you just signed up to join an eTeam, or you've been volunteering for years, you've probably asked the question: "What about my kids?" We know attending one worship experience and serving at another can create a long day for your kids at church, so we hope we can make your decision to serve as easy as possible.
If you serve, your child gets to be part of Clubhouse in addition to their experience in eKidz. Clubhouse is a place for volunteer kids (3 years old-5th grade) to hang out on the weekends, have fun, and build relationships with each other. It's a place for them to call their own when they're at church for more than one worship experience. 
Through Clubhouse, our eKidz team wants to help your kids:
• DEVELOP meaningful connections with other kids and volunteers.
• DEVELOP spiritual maturity to apply Biblical principles to their lives.
• DEVELOP leadership qualities to help kids take ownership of their growth.
Just like you get the opportunity to have community in an eGroup, Clubhouse kids are connected with an eGroup Leader and friends they'll build meaningful relationships with every week. During their time in eGroup, they'll take a deeper look at what they're learning in Quest and Motion through studying the Bible, applying it to their life, and memorizing scripture. 
When you serve at Elevation Church, you get to make a difference in the lives of people on your campus, and invest in your child's spiritual development as well.
Have you thought about taking the step to sign up to volunteer? CLICK HERE to join an eTeam and see what God can do through you and your family.