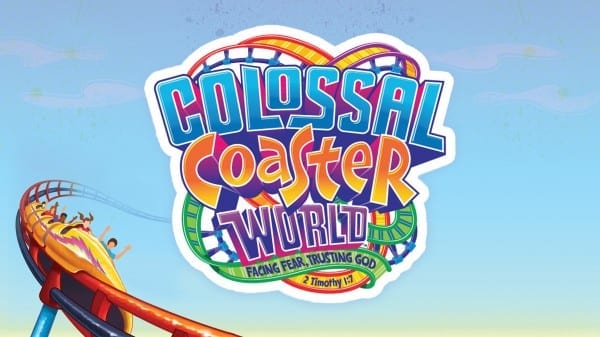 Series Memory Verse: II Timothy 1:7, "For God has not given us a spirit of fear and timidity, but of power, love, and self-discipline."
Bible Story: Paul Responded Wisely, Acts 21:33-36, 39 & 22:2b
Main Point: Dare to Stand Strong
In our fourth week of Colossal Coaster World, we saw Daniel actually get on The Vaporizer 3000! We didn't see what happened, however, as we were teased with a "To Be Continued!"
Before he got on the coaster, however, he was able to share how he used a Bible verse to stand strong in the midst of a difficult time. Jarrod Jason VanDerHagen was teasing Daniel and saying mean things to him, but Daniel remembered II Timothy 1:7 and kept up his courage and faith.
In our Bible story today, we saw how Paul was able to stand strong when he faced a difficult situation. He was confronted by an angry mob but instead of backing down, he continued to share Jesus boldly.
Talk with your family this week about difficult or frightening situations they face. Remind each other that we can use Scripture to remind us of God's power and help. Whether it's II Timothy 1:7 or another verse, help arm your family with Bible verses that can provide courage when they face challenges.
And don't forget to come back next week to see how Daniel did on The Vaporizer 3000!