Bible Story: Nehemiah Rebuilds the Wall | Nehemiah 4
Main Point: I Will Stay Calm When I Am Angry!
Memory Verse: "May these words of my mouth…be pleasing to you O Lord." Psalm 19:14 (NLT)
Lesson Overview: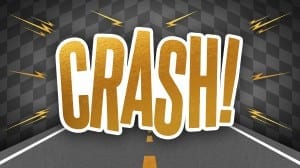 It's the final lap! This weekend was the grand finale of the race season for Guy Handsome and his racing team and they traveled to France to race at the Eiffel Tower.
Lots of fans welcomed Guy to the race and Kimmy became very jealous. Kimmy wanted to ride with Guy in the Anything-Mobile, Guy's race car. But the Anything-Mobile only had one seat, so Guy told her she was unable to ride with him. Kimmy became so angry she began throwing things around the garage.
Olivia arrived just in time to share a Bible story about a man named Nehemiah. Nehemiah and his friends were rebuilding a wall around the city of Jerusalem, and this angered some people. Instead of getting mad at the people, Nehemiah stayed calm and prayed to God. Just like Nehemiah stayed calm, Kimmy learned "I Will Stay Calm When I Am Angry!" Kimmy decided to stay calm even though she was angry, and Guy figured out a way for Kimmy to ride with him during the big race. Together, they brought home the sixth and final trophy of the season!
Here is the winning flag from the sixth race.
Series Memory Verse
Our memory verse this series helped children learn they should always do and say good things. We are so proud of the 589 children who recited their memory verse this weekend at our nine Charlotte area locations! 
May these words of my mouth … (point to mouth)
be pleasing to you (two thumbs up)
O Lord. (point up)
Psalm 19:14 (NLT)