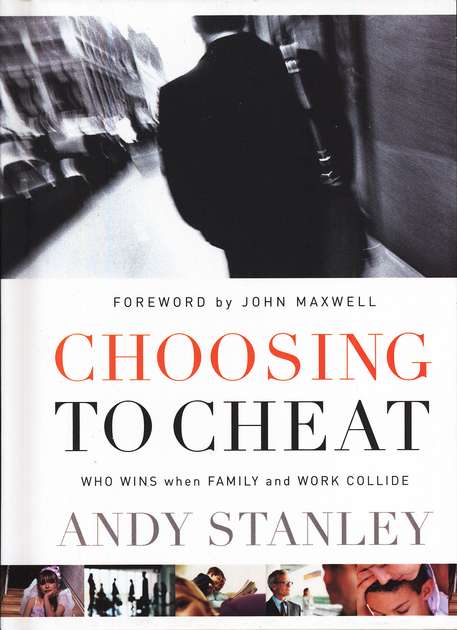 For all of those parents attempting to manage the tension between work and family, Choosing to Cheat, will be a great, short read.
I discovered this book at a very critical time in my life. Our first son was just over a year old and my career was starting to really take off. It didn't take long before I was constantly feeling like I was letting someone down. Either my family needed me at home more or my boss was wondering why I was leaving before 7pm.
This book caused me to think about how I approached this tension. I had a lightbulb moment when I read the question, "Do you know what your family wants from you more than anything? They want to know that they are your priority."
This book doesn't have all the answers. Honestly, there will be times when you're reading that you will become even more frustrated. Hang in there! Keep reading, and watch as God begins to enlighten your perspective.
Because I am certain this book will benefit your family, we are going to give away 7 copies. (To enter simply tweet something about how your family is using #eKidzatHome.)
Thank you for allowing us to partner with you,
Frank Bealer (Family Pastor) & the eKidz staff