Want to know what we're learning about in eKidz this week? In eKidz Online, we're learning about the godly character that God wants to develop in us. In our Quest lesson, we'll learn that God has a plan for us and our Safari toddlers will make a fun craft to learn that God is always with them!

Who do you know who you would say has good character?  ●  Galatians 5:16
As a family, discuss a few questions together after your child watches this week's episode.
Question #1: How do you define having good character?
Question #2: Read Galatians 5:16. What does it mean to let the Holy Spirit guide your life? When does it seem easy, or when does it seem hard?
Question #3: Which fruit of the Holy Spirit would you like to see more of in yourself: love, joy, peace, patience, kindness, goodness, faithfulness, gentleness, or self-control? Why?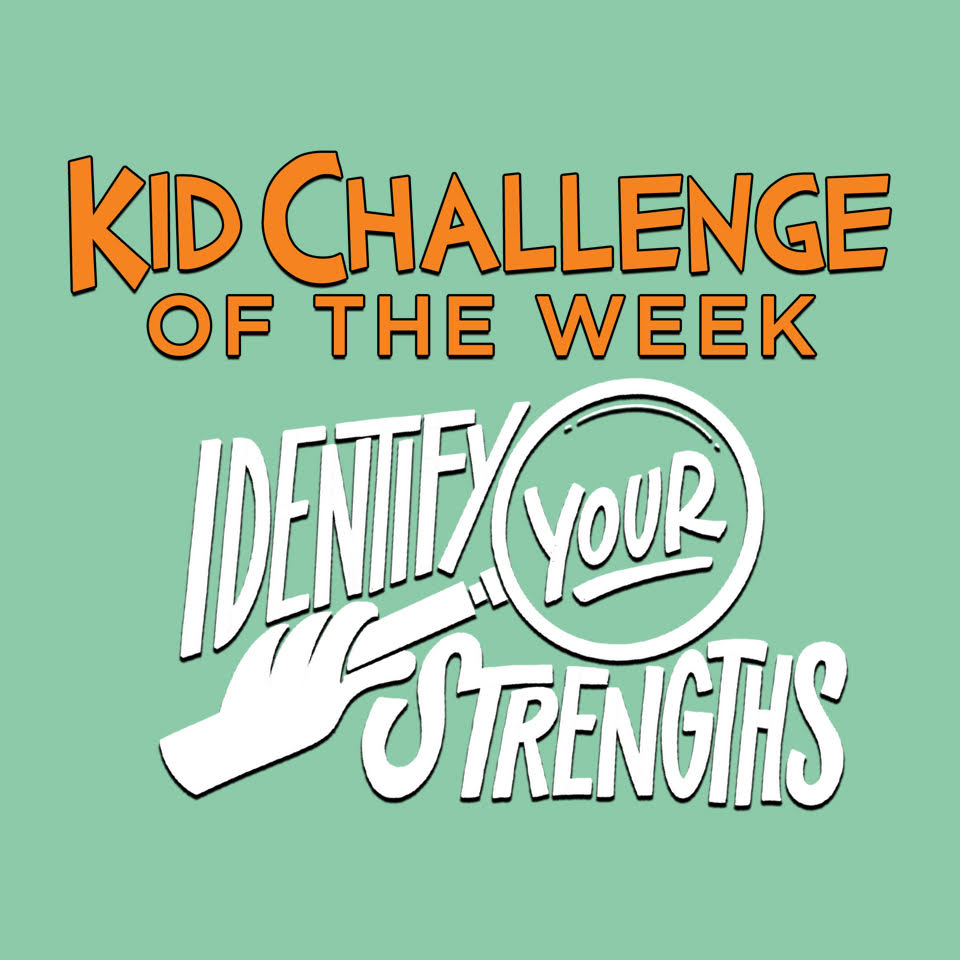 We all have things we're good at and we all have things that we're not so good at. But the key to having LEGENDARY CHARACTER starts with knowing what you're good at so you know how God can use you!
Make a list this week. Write down three to five things you're good at. If you need help, ask a friend! Ask a parent!
After you make your list, ask yourself, "How can God use my strengths?" After you've identified those strengths, you'll start to see God work through you in your own, unique way.
For more information about eKidz Online, visit our eKidz Online YouTube page. You can catch us during any of the Elevation Church live broadcasts, and those times can be found HERE.

Main Point: God has a plan for me.
Bible Story: Joseph Gets a Coat and Goes to Egypt ● Genesis 37; Jeremiah 1:5
This month, we're teaching preschoolers the story of Joseph to show them that God has a plan for their lives. When we put all the parts of Joseph's story together — just as with an ice cream sundae — it gives us a sweet reminder that we can trust God's plan because it's always best.
As a family, watch this week's video and then discuss a few questions together. 
Question #1: Joseph's brothers were mad when their dad gave Joseph a special coat. Did they send Joseph a letter or did they send him away? (They sent him away.)
Question #2: Even though things weren't going well, did God have a plan for Joseph? (yes)
Question #3: Does God have a plan for you, too? (yes)
Family Activity: Connect the Dots

WHAT YOU NEED: activity page, crayons or markers
WHAT YOU DO:
Before the Activity: Print off the activity page at home. Place the crayons or markers in the center of the table.
During the Activity: Give your child the activity page and encourage them to connect the dots on the page to reveal the coat. After they finish connecting the dots, encourage your child to color the picture.
WHAT YOU SAY:
Before the Activity: "In our Bible story today, we learned about something special that Joseph's father gave him. Do you remember what his dad gave him? (Pause.) Yes! A beautiful coat!"
During the Activity: "Put your crayon or marker on a dot then draw a line from that dot to the next one. Connect all the dots then tell me what you see!"
After the Activity: "Wow, great job! You can also color the coat and make it as colorful as you like. Though some crazy things happened to Joseph, he knew that God loved him and had a big plan for him. The same is true for you and me! God has a plan for us. Tell me, who has a plan for you?" (God has a plan for me.)

This month, we're learning, "God is always with me." We will learn "Joseph's Story" in Genesis 37-47. When Joseph's father gave him a special, colorful coat, his brothers were angry, and they sent him far away where he was put in jail for something he didn't do. Even when Joseph was sent away and went to jail, God was with him. God was with Joseph, and He is always with us, too!
TODDLER ACTIVITIES
Choose an activity to complete with your toddler to learn that we can love like Jesus!
Bible Story Activity
WHAT YOU NEED: Bible (Use a children's Bible if you have one or download the Bible App for Kids and watch "The Dreamer.")
WHAT YOU SAY: "I love reading the Bible and spending time with Jesus. Let's read our Bible story together right now!"
WHAT YOU DO: Read "Joseph's Story" — Genesis 37:2-4, 37:23-28, 39:1-5, 41:46-49, 45:3-11 from the Bible.
Craft Activity: Mealtime Mat
WHAT YOU NEED: crayons, Mealtime Mat (If you don't have a printer, you can use the Sketch.Book – Draw,Drawing Pad app to upload the Mealtime Mat image and let your toddler color it on a device.)
WHAT YOU DO:

Before the Activity: Print the Mealtime Mat and use it to help your toddler remember that God is always with them.

After the Activity: After your toddler colors, point to the Mealtime Mat and review the Bible story with your toddler:

Who is the man celebrating with his family in the picture? (Joseph)
Who was with Joseph when his brothers sent him away and he went to jail? (God was with Joseph.)
Is God with you, too? (yes)