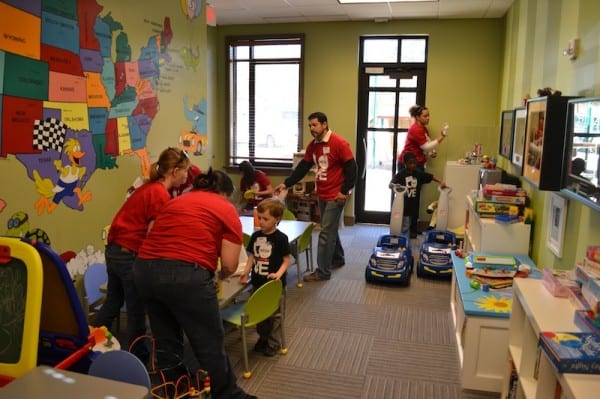 Yesterday morning, a dozen Elevation Church volunteers donned red Love Week t-shirts and invaded the Ronald McDonald House of Charlotte. They came armed with Clorox wipes and brooms, Windex and a vacuum, ready to clean the house from top to bottom … all 35,000 square feet of it!
Some may call cleaning a mundane task, but their actions caused them to stand out. They demonstrated the true heart of Love Week by selflessly giving of their time and effort to make a difference in this city.
Their meticulous cleaning and disinfecting will help family members staying in the Ronald McDonald House stay healthy this winter, ensuring that the common cold never prevents them from being with their child who is enduring a much stronger sickness.
More than that, their actions showed that there are churches across this city full of people who will show God's love to our neighbors, happily taking on the nature of a servant and loving others. And that causes them to stand out.
This month, Motion (1st – 5th grade) is learning about SERVICE – doing something to help others.  Check out what they learned this past weekend about serving and standing out!