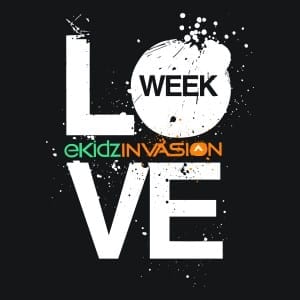 Looking for an opportunity for your family to serve during the eKidz Invasion that you can do in your own house?  Skilled in the art of paper folding or want to learn a new hobby?
Then the Dining Room Table Centerpieces event is the perfect opportunity for your family!
The Ronald McDonald House of Charlotte has 15 tables in their dining room where families staying at the House eat their meals.  We want to to brighten up the space and provide something fun for the families do to when eating at the House each day!
Families will adopt one of the 15 dining room tables and create an origami flower centerpiece.  All materials, including instruction sheets on how to make origami flowers, will be provided by eKidz.  In addition to the centerpieces, eKidz will provide instruction sheets and origami paper for each dining room table for families at the House to create their own origami artwork.
CLICK HERE to find more information about the Dining Room Table Centerpieces and other eKidz Invasion Love Week events.