Hi, parents!
It's a new year! Let that sink in for a moment 😳
While we don't know what this year will bring, we do know the One who holds our future in His hands. Psalms 16:5 says, "Lord, you alone are my portion and my cup; you make my lot secure."
So, let's kick off 2023 with our eyes on Jesus, allowing Him to be everything we need.
Teaching Our Kids To Love God's Word
Most of what our kids need to grow in their relationship with Jesus can be summed up in Deuteronomy 6:5-7, which says, "Love the Lord your God with all your heart and with all your soul and with all your strength. These commandments that I give you today are to be on your hearts. Impress them on your children. Talk about them when you sit at home and when you walk along the road, when you lie down and when you get up."
Put simply, as parents, we're called to love God, love His Word, and to teach our kids to do the same. But how do we accomplish this with demanding jobs, busy lives, and daily distractions? Here are a few tips:
Let your kids see you reading the Bible. When kids see us reading the Bible — outside of church — it shows them we value God's Word. It also provides an opportunity for you to share with them what you're reading and how it's helping you grow your own faith.
Try doing a family devotional. Don't know where to start? Download the YouVersion Bible App, and under "plans," search for eKidz Devotionals or family devotionals for kids, and pick one that works best for your family.
Join an eGroup with other families. We were created to do life with others! One of the best ways to meet other families and build relationships is by joining an eGroup. Our church is launching a new study called Immeasurably More on January 22, which means now is a GREAT time to join a group!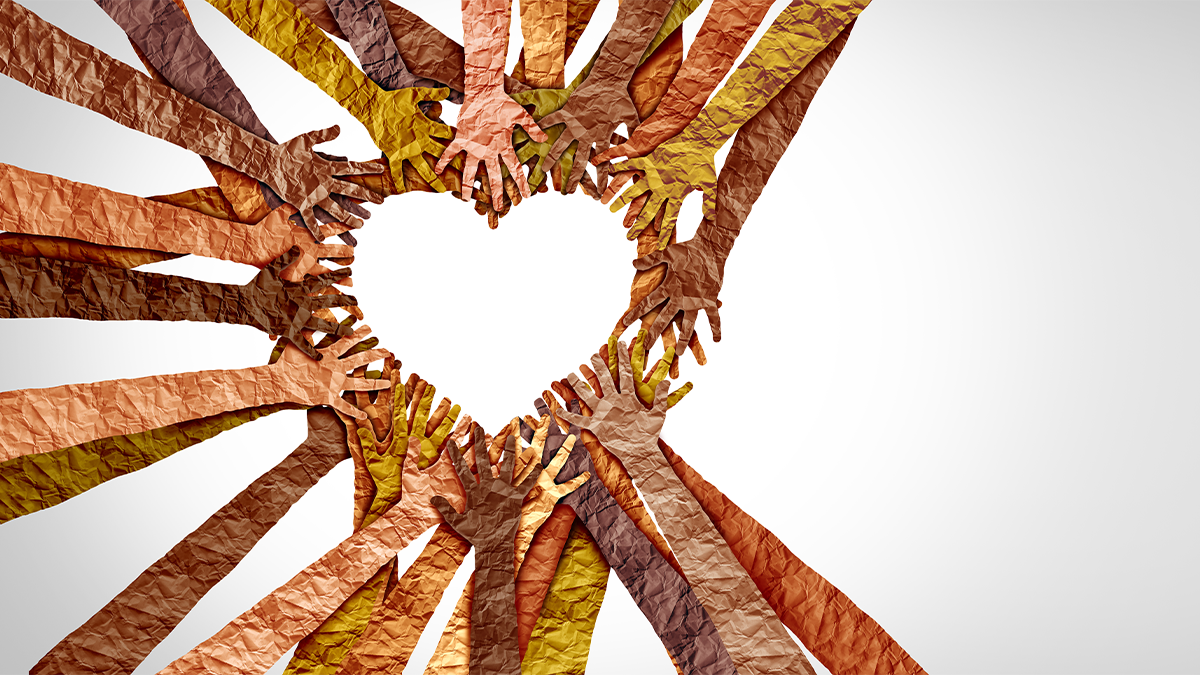 Getting To Know Dr. Martin Luther King Jr.
To some, Dr. King is a distant figure of the past, a man we only hear about each January. But he's so much more — a hero, role model, and an advocate for change who worked tirelessly to end segregation and demand equal rights for all.
He was also a powerful and eloquent preacher who proudly shared the message of Jesus! The values Dr. King stood for were biblical: service, equality, and love. One way to talk about his legacy with your kids is to read a quote and scripture together to help you reflect on these values then put what you learned into action.
Service: "Everybody can be great. Because anybody can serve […]" – Dr. Martin Luther King Jr.

Read Hebrews 6:10.
Make cookies for a neighbor, pick up trash in your neighborhood, or donate food to a local food bank.

Equality: "I have a dream that my four little children will one day live in a nation where they will not be judged by the color of their skin, but by the content of their character." – Dr. Martin Luther King Jr.

Read Galatians 3:26-29.
Go on a nature walk and look at all the trees. Talk about how God created a variety of them, but they are all equally known as trees. Just like trees, we as humans are all equal in God's eyes.

Love: "Darkness cannot drive out darkness; only light can do that. Hate cannot drive out hate; only love can do that." – Dr. Martin Luther King Jr.

Read John 8:12.
Pray and ask God to help you become a light that shines and shows His love to everyone. Grab a small flashlight and go into a dark room. After everyone's eyes adjust to the dark, turn the flashlight on. Talk about how God's love is like a light that's lighting up the room.
To further introduce your kids to Dr. King, try listening to one of his first messages, "Rediscovering Lost Values," during your drive time this week.
Reading For The Whole Family 📚
Looking for a book to sharpen your parenting skills or a good book for your kids? Below are a few you might like:
For Adults:
"Raising Kingdom Kids" by Tony Evans: This book challenges and equips parents to embrace their role in raising their kids according to God's vision for their family.
For Kids Ages 8-12
"Wanted: A Super Hero To Save The World" by Bryan Davis: Twelve-year-old Eddie Hertz and his little sister, Sam, team up to defeat the powers of evil wreaking havoc on their city. Together, they learn how their strengths complement one another and enable them to save their family, friends, and neighbors.
For Kids Ages 4-7
"Sophie and the Heidelberg Cat" by Andrew Wilson: Little Sophie feels guilty over getting into a disagreement with her sister and becoming angry with her parents. She doesn't know what to do until her neighbor's cat appears and teaches her an important truth about who she is.