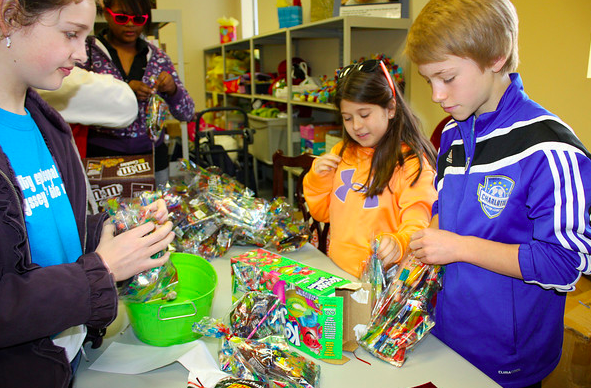 Elevation Outreach isn't just a "good idea." It's what Elevation Church is all about.
We exist "so that people far from God, will be filled with life in Christ." What better way to introduce someone to the love of Jesus than ministering to their physical needs?
It's important that we teach our children to serve just as Jesus served. And we have made it easy for your family to get involved in outreach efforts in and around the city of Charlotte this Christmas.
Holiday Toy Drive :: December 13 :: 9:30am-2:30pm
Organize gifts, set up event and decorate for families coming to 'shop' at the Holiday Toy Drive.  Join us as we create an honoring environment for families needing a little extra assistance to bring joy to their families this Christmas.  CLICK HERE for more information or to sign-up.
Matthews Help Center – Christmas Cards :: December 19
The Matthews Help Center is collecting $25 Gift Cards.  This will allow the parents receiving the gift cards to have the honor of providing for the specific needs and wants of their children.  CLICK HERE for more information or to sign-up.
Follow the links above to sign-up for these special outreach opportunities that both you and your kids can get excited about!