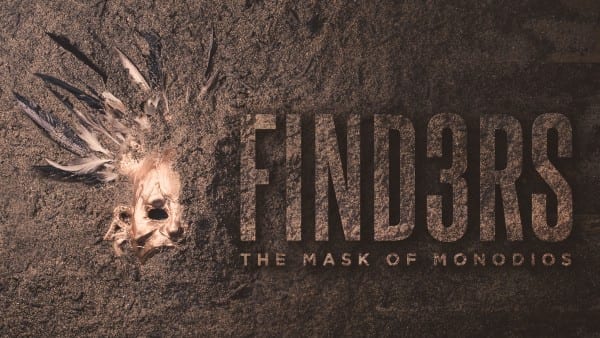 Series Memory Verse: Let us not become weary in doing good, for at the proper time we will reap a harvest if we do not give up. Galatians 6:9 (NIV)
Main Point: I can stick with it because I have a mission.
Bible Story: Back on the Ship, Acts 28:11
In the shocking third episode of FIND3RS, at the big event to unveil the Mask of Monodios, the mask was revealed to be missing! Accusations began flying and the mystery has ramped up. Now that The Finders have a mission, it should help them endure because it's always easier to stick with something when you know your mission.
We read about Paul and how his mission encouraged him to endure. As you talk with your family this week, make sure you all have an understanding of your mission as an individual, a family, and as a part of your local church. Find ways to keep that mission in front of you to give you the strength to endure life's challenges.
Bring It Challenge: During FIND3RS, your child will receive three trading cards each week for attending. Different cards release each week and there are a number of different prizes available for different collections of cards. Attend each week to get more cards!