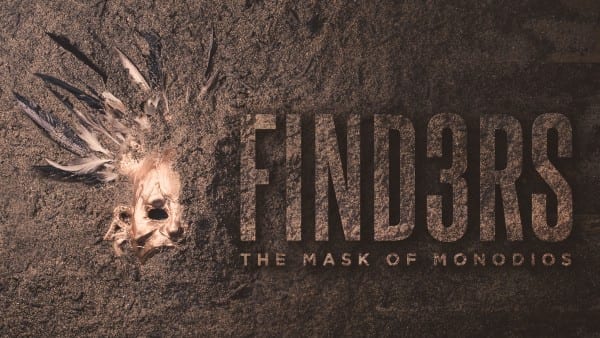 Series Memory Verse: Let us not become weary in doing good, for at the proper time we will reap a harvest if we do not give up. Galatians 6:9 (NIV)
Main Point: I can stick with it if I have the right people around me.
Bible Story: Friends of Peter, Acts 12:5
In our second-to-last week of the series FIND3RS: The Mask of Monodios, we finally saw The Finders reunited in their efforts to figure out who stole the mask. They worked together to interrogate Nick Hyden and search his office, finding a pair of gloves and lock picks. Does this mean Nick stole the mask? You'll have to come back next week to find out in the grand finale!
Just like it was easier for The Finders to endure when they had the right people around them, we can endure the challenges of life better when we have the right people around us. In our Bible story today, we saw how even Peter needed friends praying for him while he endured the challenges in his life.
Take this as an opportunity to evaluate the friendships and relationships in place in our family's life and make sure they are the kind that will help strengthen and support you in the things that you may face.
Bring It Challenge: During FIND3RS, your child will receive three trading cards each week for attending. Different cards release each week and there are a number of different prizes available for different collections of cards. Attend each week to get more cards!