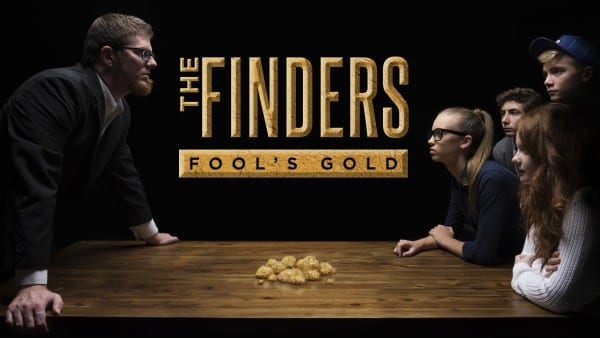 During Part 1 of The Finders: Fool's Gold The Finders learned how to be responsible while coming close to catching Goldman, their nemesis. As they continue their search for him, they will need to learn the importance of humility and putting others first.
The Bible tells us when we value others above ourselves, we are showing humility. Join us in helping your kid learn our memory verse, Philippians 2:3, to help us remember what the Bible says about humility and how we should live our lives. Download the memory verse backgrounds for your phone or computer to help your family learn and live out Philippians 2:3.
Do nothing out of selfish ambition or vain conceit.
Rather, in humility value others above yourselves.