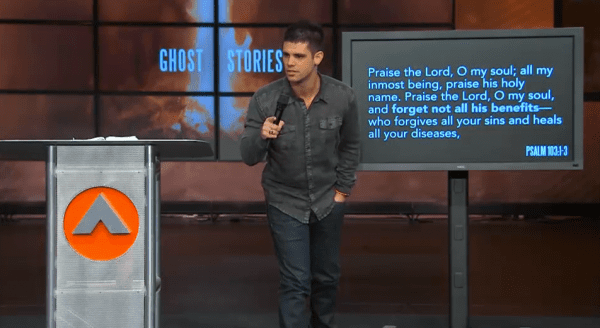 Pastor Steven wrapped up the series Ghost Stories this past weekend with a powerful word from God (click the image above to watch it now). I got really excited as he started to 'unpack' one of my favorite passages of scripture. It's found in Psalm 103. The Psalmist reminds us of the 'benefits' from the Lord. Another translation says 'good things'.
Pastor spoke about how our kids often have a selective memory about what we have done for them but just because they don't remember something doesn't mean it didn't happen. Without a doubt, as a parent, you have sacrificed for your child. You cared for them as a baby during those late nights when they were sick. You may have sacrificed something you wanted so that your kid could go on a field trip with their school. You changed an untold number of diapers. It can be frustrating when our kids don't remember.
It leads us to ask the question. How much has God done for you that you don't remember? I wonder if He gets frustrated with us.
Spend some time today thinking about all that God has done for you and then take the time to share one of those stories with your kids tonight before bed. A little reminder might be good for the entire family.
Frank Bealer (Family Pastor) & the eKidz Staff