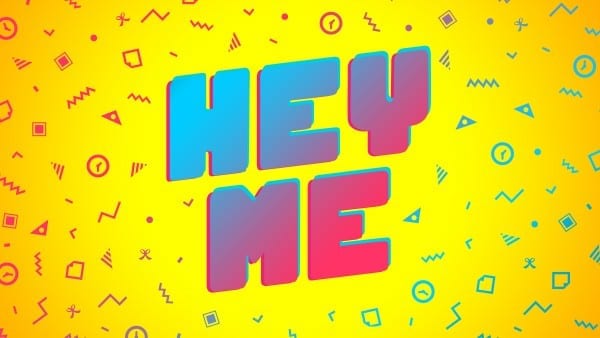 Series Memory Verse: Let all that I am praise the Lord; with my whole heart, I will praise his holy name. Let all that I am praise the Lord; may I never forget the good things he does for me. Psalm 103:1-2 (NLT)
Main Point: I will remember, God is good.
Bible Story: Easter Story, John 3:16, Luke 23:32-47, Matthew 27:57-66; 28:1-9
Psalm Focus: Psalm 107:1
If you could send a message to your future-self 10 years from now, what would you say? What do you know about God today that you would want to make sure you don't forget?
That's what our brand new series, called Hey Me, is all about – remembering important truths about God. Check out the first episode here:
May we never forget that God is good and that he loves us. No day in history proves that more than Easter, and that's what we celebrated this weekend.
We're also really excited about our new eKidz album, Undefeated, available on iTunes April 21! Visit www.eKidzworship.com for more details.
This weekend, we unveiled the music video of Hey Me, which will be a bonus track on the album. Check it out here:
Bring It! Challenge: During Hey Me, remember to bring your Bible every week, practice your memory verse, and read the weekly devotionals. Download this week's here.