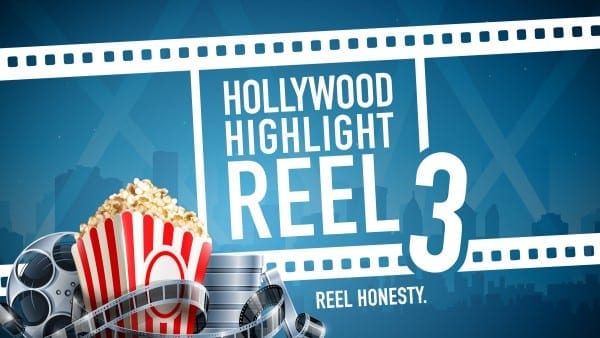 Series Memory Verse: Don't lie to one another, since you have taken off your old self with its practices and have put on the new self, which is being renewed in knowledge in the image of its Creator. Colossians 3:9-10 (NIV)
Main Point: When you lie to help yourself, you hurt yourself.
Bible Story: Adam & Eve, Genesis 3
This week we continued our Hollywood Highlight Reel 3 series, where we're learning about honesty – choosing to be truthful in what you say and do. We saw in the movie The Iron Giant how the FBI agent Mansley tried to get ahead in his career by not being honest to Hogarth and his mom but it ended up hurting him in the end. When you lie to help yourself, you hurt yourself.
We then looked in the Bible and saw how Adam and Eve did the same thing. They lied to each other and God, and ended up getting punished.
Talk with your family this week about how lying to help yourself can actually end up hurting you. Pray for the courage to always tell the truth, no matter what. And come back next week for the final week of Hollywood Highlight Reel 3!