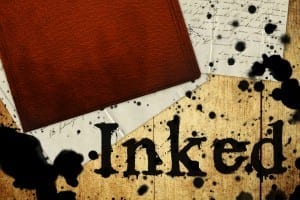 This past weekend in Motion (1st to 5th grade), we asked kids "what is one thing you would do if you were completely invisible?"
We heard a wide range of answers: sneaking in to a movie theater and watching movies all day, doing crazy dances in the middle of a crowd of people, listening to other peoples conversations, eating cookies, and helping a basketball team win a game (maybe the Charlotte Bobcats, by chance?).

Faith is a lot like something that is invisible.  All month we've been learning about faith – believing in something you can't see, something that is invisible.
Over the past few weeks, we've been watching Dr. Oldman, our resident Bible scholar, try to unlock the mysteries of faith in order to receive an inheritance from his great great Uncle McBarry Oldman. Dr. Oldman has trusted his Uncle a lot over the past two weeks, and he's going to have to trust him again as he tries to figure out the third clue to unlock the Oldman Family Bible. See what happens in episode 3!
Check out the other videos in the "Inked" series: