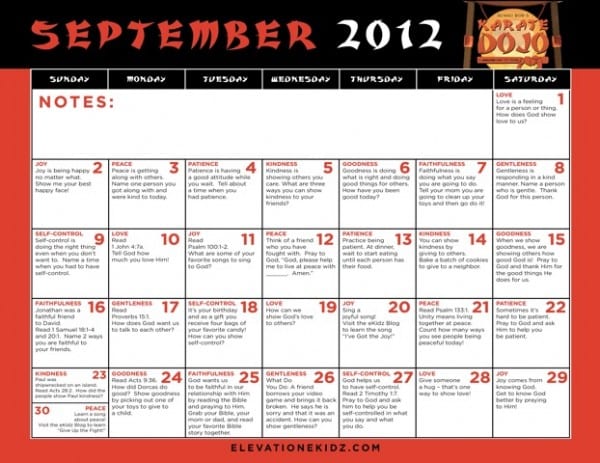 God has a great plan for your child's life! He wants to use them in greater ways that you could ever imagine, just like he used Elisha (1 Kings 19:19-21.) In September, Quest kids have been participating in The Greater Challenge, learning how to have a greater faith.
Each day in September, kids are challenged to eat one serving of fruit and learn about a fruit of the Spirit. We are also challenging kids to learn Galatians 5:22-23a.
Any child who recites Galatians 5:22-23a on the weekend of September 29/30 will receive their very own Elevation orange karate belt!
Today's fruit in The Greater Challenge is JOY! We learned that joy is choosing to be happy no matter what. The challenge today was to sing a joyful song. Sing "I've Got the Joy" with your child today!
If you did not receive The Greater Challenge packet, you can download the Challenge Calendar to get started today and can pick up The Greater Challenge kit this weekend at any of our 7 locations when your child attends Quest.