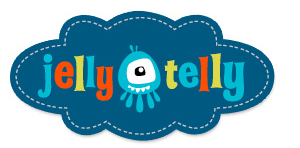 Let's be honest. Your kids have been out of school for 11 days. Their Christmas excitement is starting to calm down. The entire family is starting to come out of their sugar coma. And yes, we did mention that you've had your child at home for 11 days straight.
If you and your child are starting to go stir crazy or you're just looking for a great family friendly                                                                                    website, then check out JellyTelly!
"JellyTelly is an online destination for families, developed in partnership between Focus on the Family and Phil Vischer's [creator of Veggie Tales] Jellyfish Labs. As a Bible-based alternative to video and gaming sites, JellyTelly provides families with a safe place to learn and play online."
Go to the site today to find videos, shows, games, coloring pages and crafts, as well as information for grown-ups too!