It's hard to believe today is the first day of August! Beach trips and pool parties have filled up some of the spaces on your family's calendar, but other days it seems hard to just fill the hours between breakfast and dinner!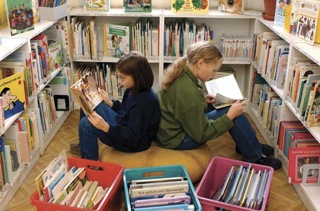 If you are looking for a fun family activity for your family, then look no further than your local library!
Charlotte Mecklenburg Library Directory (North Carolina)
Union County Library Directory (North Carolina)
York County Library Directory (South Carolina)
Besides checking out the latest book releases, most libraries offer craft days, story-time, movie rentals, and other fun day events.
Take time to explore the library with your child. Find out what he or she enjoys reading. It's a great opportunity for you to spend time with your child, encourage him or her to read, and direct your child to resources that can help him or her throughout life.