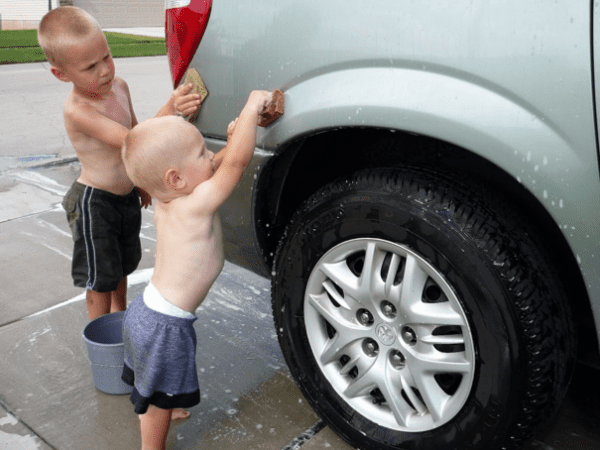 Summer is coming to an end and that means school preparations will soon start taking over the time you and your child spend together. While there is still some free space on the calendar, take an opportunity to hang out with your kids and cool off in this summer heat with a car wash!
Water parks can be expensive, but kids can be get excited by water activities at home. A car wash with your kids not only provides lots of fun and a way to beat the heat, but also encourages your children to take part in family responsibilities.
So get in your bathing suit, get outside, and intentionally get wet with your child!