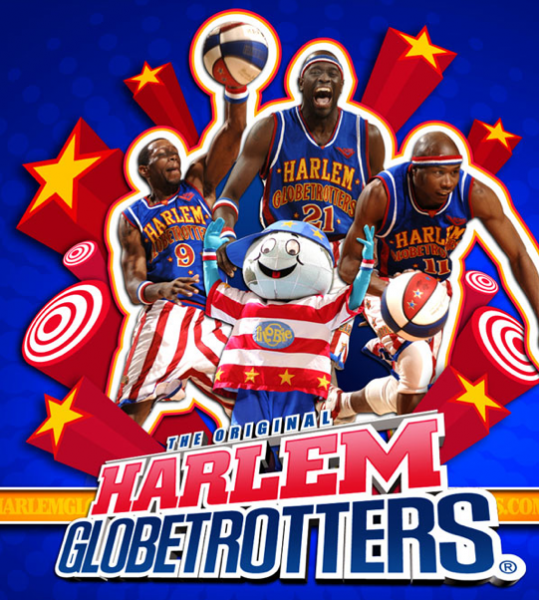 Over 20,000 wins . . . an all-time winning percentage of over 95%, . . . games played in over 118 countries . . .the Harlem Globetrotters are undoubtedly the world's greatest exhibition basketball team.
Legendary names such as Wilt Chamberlain, Marques Haynes, Meadowlark Lemon, Goose Tatum, and Curly Neal, and have been entertaining families everywhere since 1926 with tricks such as spinning multiple basketballs on their fingertips, coordinating near impossible passing sequences between players, and making unique and difficult shots.
So start whistlin' Sweet Georgia Brown, Charlotte, because the Harlem Globetrotters are coming to town and we want your family to go!
Does your family have the most basketball team spirit? Maybe you are a Tar Heels fan and bleed Carolina blue, or a Duke fan and prefer a darker shade of blue.  It doesn't matter what team you support, we want to see your family basketball team spirit!
The March Madness Fan Face Off begins March 12 and ends March 19.  Here's how it works:
1)   Take a picture of your family displaying outstanding basketball team spirit.
2)   Upload the picture to Facebook and post it in the "March Madness Fan Face-Off" event or tweet it and use the hashtag #MMFanFaceOff
The winning family will receive a Globetrotter Family Four Pack to see the Harlem Globetrotters play in Charlotte on March 24th.
Get more information about the March Madness Fan Face Off this weekend from eKidz and check the eKidz Blog on Monday.